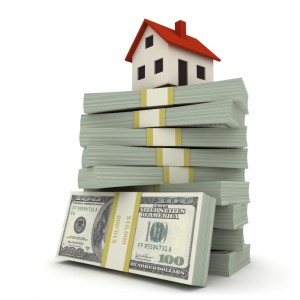 Are you a current renter in the Plymouth, MI area who is ready to take the next step toward owning your own home?
If so, then the first thing you should do is start saving for your home's down payment.
A lot of home owners don't realize how much of an investment this down payment can be up front. But if you plan properly, you'll be well-prepared for taking that crucial first step toward home ownership.
So Where Do I Find The Money for My Plymouth Home Down Payment?
Here are 9 ways you can save up for your home down payment quickly as a Plymouth home buyer:
Borrow money from your loved ones. In fact, asking your parents to help you pay for your down payment is a lot more common than you'd think. And there are plenty of favorable tax laws out there that also allow your parents to give up to a certain amount without any tax payments. Check with your CPA to see what applies for you.
Save a Certain Amount of Money Each Paycheck. Even if it's only $20 each paycheck, that pot will add up over time. And you'll be that much closer to saving up the money you need for your down payment without even realizing it.
Consider selling unused or unwanted items on eBay or at a garage sale. This is an excellent way to make money quickly. Search your attic, basement and storage unit to find items you can sell. Just make sure that you sell these items through well-vetted, reputable services such as eBay.
Request that the seller pay for your down payment. This might be a little bit more difficult nowadays since it's much more of a seller's market than a buyer's market, but it never hurts to ask. You might be pleasantly surprised!
Research government programs. For instance, if you've ever served in the armed forces, you may qualify for a loan backed by the Veterans Administration, also known as a VA loan.  Contact us anytime to learn about current programs available to all kinds of buyers.
Temporarily get a second job. Even a few hours here and there will go a long way. So consider picking up a weekend job, getting an evening gig, or landing a seasonal position such as at Christmas or Thanksgiving.
Ask Your Boss for a Raise. Before you approach your boss, make sure to write up a list of everything you've done in the last year that merits a raise. Then ask your boss to consider you for a raise. We recommend asking for more than you think you will receive. You never know – you just might get exactly what you ask for.
Find a better paying job. The job market is definitely starting to improve right now. So if you think that you can find a better paying job elsewhere, it never hurts to look. Check with your local employment office or attend networking events for job leads.
Research 100% Financing. If you have a perfect credit history, you may qualify for a 100 percent loan. Talk with your mortgage broker to see which options are available to you.
Your Dedicated Plymouth Real Estate Expert
Of course, nothing beats having a conversation with your trusted Realtor.  For more valuable Michigan home buying guidance, make sure to contact me, Noel Bittinger, today.
I'm your dedicated and expert Plymouth real estate expert and I would be happy to assist you with all of your real estate needs.  With over 30 years in the Plymouth, Canton, and Northville Michigan real estate markets, no one can guide you better!
Until next time,
Noel
EXPLORE our website:  www.Bittinger.com
LIKE us on Facebook at Living In Plymouth/Canton/Northville Michigan to stay abreast of the local real estate market and to celebrate these communities with us!
LIKE us on Facebook at Michigan Homes Coming Soon to learn about the hottest new listings … sometimes before they are even on the market!