We already love Sun & Snow Sports that anchors the northwest corner of Ann Arbor Trail and Main in Plymouth, but here's another reason to love them.  They are hosting KICK BUTT – a day to clean up Plymouth parks.
The goal of the event is to engage walkers, bicyclists, skateboarders, longboarders, and pretty much anyone involved in non-motorized vehicle activites to pitch in and pick up litter on the day after Global Litter Pickup Day!
In Their Own Words
Come one come all! Grab your crew of 4 and come out to the first ever Longboard event for Plymouth!! Bring longboards, scooters, bikes or feet. Whatever your preferred human-powered mode of transportation may be is good with us.
What we are doing?  All who choose to participate will travel through our local parks, fields, streets, sidewalks, and trails picking up trash like cigarette butts and litter one kick at a time, helping Plymouth to maintain the clean look it deserves.
Where at?  Kellogg Park will be our starting location and we will venture out to about a half dozen parks in the surrounding DTP area.
What will be provided?  Gloves for sanitation. Bags for litter. And a cookout to follow for all who participate!
Safety!  If riding you MUST wear a helmet.  Despite its location in the description, safety is very important to us at this event. To keep people safe there will be no riding on any street that would be closed off for a festival. We will also have a few specifications as to "cans and cannots" before we let each team depart for duty. The better we are at following the rules, the more likely it will be that riding is tolerated again in Plymouth for the first time since the '90s.
Competition Details  Teams of 4 will gather in Kellogg Park at 9 a.m., ready to shred as we gear them up to collect.  Based on donations from local shops, the winning team will walk away with a bundle of local deals and giveaways to share. HOWEVER, if we catch you breaking any of the rules we will subtract a bag from your final weigh-in.  All ages welcome!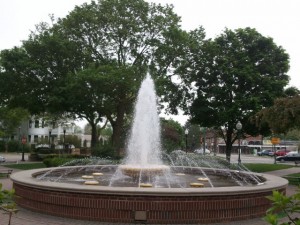 Stay Stoked!
Volunteers meet at Kellogg Park on Saturday, July 28 at 9 a.m. Trash bags, gloves, and claws for picking up trash will be provided!  You can contact Sun & Snow Sports by clicking here.
Yeah!
Last we heard, 50 people have signed up already!  Listen to 88.1 WDSP's podcast interview of one of the organizers, Andy Bihn, by clicking here.
Looking Good
It's because of businesses and people who care about our communities of Plymouth, Canton, and Northville MI that great events like this get off the ground!  Now, it would be handy if the weather was nice too!
From all of us here at The Bittinger Team, thanks for reading!
LIKE us on Facebook at Living In Plymouth/Canton/Northville Communities to celebrate these awesome Michigan communities with us!
LIKE us on Facebook at Michigan Homes Coming Soon to hear about homes before they hit the market!