Selling your home can be challenging when it comes to finding a price. You want to price your home low enough to attract home buyers, but you don't want to price too low and lose your hard-earned equity. While there are tools online designed to give you an idea of how much your home is worth, there are reasons that you should not rely on them to try to sell your home.
Estimates Can be Off by Thousands of Dollars
The LA Times wrote a story about Zestimates early last year, interviewing Zillow CEO Spencer Rascoff about the accuracy of these home value estimates. On average, he said, the median error rate between the Zestimate and the home's value is about 8%.
In Canton, where current market conditions see homes selling on average for $271,412, that "median error rate" can mean more than $21,000.
How to Find Your Home's Value
There are several ways to find your home's market value other than Zestimates, and we want to share the top three with you.
1. Neighborhood Sold Reports
You may know what the Canton real estate market conditions are, but what about for your neighborhood? Learning what homes in your community have recently sold for can give you a great starting point about your home's market value. We offer neighborhood sold reports that give you the selling price, square footage, and other important data.
2. Professional Home Evaluations
An appraisal is another home evaluation tool in which a professional appraiser uses your home's location and features to determine what it's worth. This type of home evaluation helps lenders see if the property is overpriced so that they do not loan the buyer more money than the home is worth.
3. Comparative Market Analysis (CMA)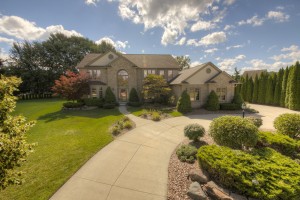 By far the most useful tool to determine your home's value is a comparative market analysis, or CMA.
We use recently sold homes and our knowledge of the local real estate market to determine what buyers would be willing to pay for your home, especially if it has additional features like a pool, walkout basement, or a kitchen or bathroom reno.
Rely on a Realtor to Sell Your Home
When it comes to selling your home in Canton, your best resource is your real estate agent, who will supply you with up-to-date real estate information, helpful advice, and other resources to help you sell your home for top dollar and make sure your transaction goes smoothly. And, your best agent in the Plymouth-Canton area is Bittinger Team, REALTORS. Let's talk about what your home is worth! It's free, fast, and accurate. Contact us today at 734.459.2600 or team@bittinger.com. We also highly recommend our very accurate home valuation tool that you can use from the comfort of the chair you are in right this minute! Click here and scroll down to learn your home's value NOW for free and with no obligation.
Until next time,
Noel
EXPLORE our website:  www.Bittinger.com
LIKE us on Facebook at Living In Plymouth/Canton/Northville Michigan to stay abreast of the local real estate market and to celebrate these communities with us!
LIKE us on Facebook at Michigan Homes Coming Soon to learn about the hottest new listings … sometimes before they are even on the market!