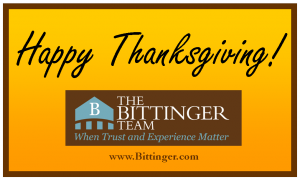 We wish all of you everything that tickles your fancy on this Thanksgiving Day!
Lee, Noel, and all of us here at The Bittinger Team!
EXPLORE our website:  www.Bittinger.com
LIKE us on Facebook at Living In Plymouth/Canton/Northville Michigan to stay abreast of the local real estate market and to celebrate these communities with us!
LIKE us on Facebook at Michigan Homes Coming Soon to learn about the hottest new listings … sometimes before they are even on the market!