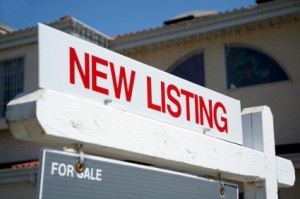 Interested in capitalizing on recent activity on the Canton real estate market by listing your own property? Worried about how much it's going to cost to prepare your home for the market? If so, then you're sure to find my blog today helpful!
Today, I'm going to tell you about how you can expertly prepare your home to sell on the local housing market in Canton without having to break the bank.
Quick Tips on How to Prepare Your Home to Sell on a Budget
Taking the time to prepare your home to sell before you list will pay dividends to you in the long run. Not only will your home likely sell in a shorter period of time but it will also probably sell for a higher price.
But, what if you don't want to spend hundreds of dollars paying an interior designer or professional stager? Here are some quick, easy and – most importantly – inexpensive ways to help your home make the best impression possible.
First, spend a weekend making sure that your home's exterior is as attractive as possible. Mow the lawn, trim any dead heads on the rose bushes, and clean up any yard clutter like unnecessary lawn ornaments. If possible, power wash your home's driveway. And, purchase a new welcome mat for the front steps. Don't forget to wash or replace any front porch light fixtures!
Next, declutter your home. That not only means getting rid of any trash or junk but it also means temporarily putting excess furniture in storage. Or, if you would prefer not to avoid the $100 storage fee, simply store these items neatly in the garage. By making space in your home, you make your home appear larger.
Thoroughly clean your home. Of course, hiring a cleaning crew could cost you hundred of dollars. But, you could just do it for free by setting aside time in your schedule. Remember to dust the tops of your doorways, polish any woods, sweep the bathrooms and mop the kitchens. You may also consider renting a carpet steamer to clean the carpets.
Update your kitchen. This is one of the rooms that home buyers care most about. So make sure you give extra attention and care to it. If you're not able to get new granite counter tops or something else en vogue, at least consider re-grouting the kitchen counter tiles. You may also want to replace the knobs or pulls for your cabinet doors. They can be affordable depending on where you go. At the very least, give your kitchen a thorough cleaning and ensure that the little details are taken care of – like pointing all the spice labels in the same direction.
Give your home a fresh coat of paint. It's amazing how a cheap canister of paint can completely transform and invigorate a room. If you do decide to paint some rooms, make sure to pick soft, neutral colors. And, never pick white.  It is just too stark.
Be sure to focus a little extra on the bathroom as well. This is another room in the house that home buyers tend to focus on. So make sure you spend extra time in there by ensuring that the light fixtures are working properly, the tub has been cleaned, and there are no clogs in the sinks. You may also want to purchase a new shower curtain for extra allure. And, be sure to stash all personal toiletry items out of sight!
List Your Canton Property With US!
Would you like more valuable assistance with selling your home on the market in Canton? If so, then please contact us at The Bittinger Team today. We would love to help you by answering any questions you may have and by developing a marketing plan that will be most effective for selling your home.
Until next time,
Noel
EXPLORE our website:  www.Bittinger.com
LIKE us on Facebook at Living In Plymouth/Canton/Northville Michigan to stay abreast of the local real estate market and to celebrate these communities with us!
LIKE us on Facebook at Michigan Homes Coming Soon to learn about the hottest new listings … sometimes before they are even on the market!