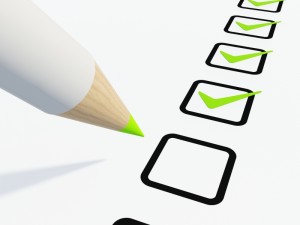 Are you a current home owner on the Canton, MI real estate market who is considering listing your property?
If so, then today's blog is for you!
I'm going to tell you about 4 critical steps that you should definitely take before you list your property on the real estate market. Trust me, you'll be glad that you took the time to take these steps!
What Every Canton Home Seller Should Do Before Listing Their Property
Make sure that you're clear on your motivations for wanting to sell your property. If selling your home is more of a whimsy than anything else, you might want to reconsider. Here in Plymouth, Canton, and Northville, we are in a very hot sellers' market.  This means that homes are selling very, very quickly.  Your home could sell within days!
Research neighborhoods you want to live in. Generally speaking, most people who sell their current home end up purchasing another home right away. So, before you list your property, have an idea of where you want to move next, whether it's as specific as a neighborhood or as general as a city.  Given the hot sellers' market and the very low inventory of homes for sale in Plymouth, Canton, and Northville, Michigan, you will want to have your next step ready!
Research real estate agents. Although you may think that you can sell your property hassle-free on your own because of all the technology at your disposal, it really behooves you to work with a real estate agent who knows the market well.  Research real estate agents and consider interviewing them to determine whether they've sold a lot of properties in your neighborhood and your price range. Of course, we recommend The Bittinger Team!
Find a lender to work with. Call your current lender to ascertain how much you need to pay off. Make sure to also order a beneficiary statement as well as a Good Faith Estimate.  Start comparing rates and fees. And don't forget to ask agents for mortgage broker referrals!
Interested in Receiving More Valuable Canton Home Buying Help?
Then contact me, Noel Bittinger and my team of expert Canton real estate agents. We would be happy to assist you by offering you straightforward home selling advice, as well as useful real estate tools.
We're here to help you at every stage of the home selling process in Canton!
Until next time,
Noel
EXPLORE our website:  www.Bittinger.com
LIKE us on Facebook at Living In Plymouth/Canton/Northville Michigan to stay abreast of the local real estate market and to celebrate these communities with us!
LIKE us on Facebook at Michigan Homes Coming Soon to learn about the hottest new listings … sometimes before they are even on the market!