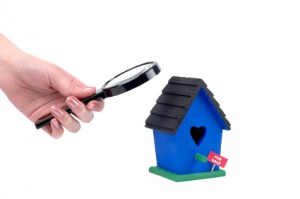 So you have recently found what you believe to be the home of your dreams on the Plymouth real estate market and you're ready to make an offer.
That's fantastic! But makes sure you take a few critical steps first before making that offer.
What to Do Before You Make an Offer on That Plymouth Home
The following steps will help you determine whether the home you're interested in is really right for you:
Visit the property at different times of the day. Are street lights in working order at night? How bad is traffic when you're trying to get to the home at rush hour? Knowing these things will give you a better feel for the home and the neighborhood and what it would be like to live there.
Browse newspaper archives. Has your neighborhood been frequently mentioned in the newspaper for one reason or another? Perhaps the neighborhood regularly wins a local community award. Perhaps the neighborhood has an ongoing battle with the city about water prices. Whatever it is, you'll be glad you know the history of the community before you move in.
Meet your potential neighbors. Walk around the community and talk with neighbors. Are most of the homes owned or rented? What is their favorite part of living there? What is their least favorite part?
Determine if the neighborhood has an association. See what fees are associated with it. You will also want to know what services are provided through the association as well as if additional materials are sent out, like a newsletter. Also, are there regular events that the association hosts?
Get a home inspection. Although the home might look stunning on the outside, it may have significant issues that you can't see with the naked eye. So make sure to get a home inspection to determine if there are any underlying issues that may be more money to fix than it's worth.
Request a detailed history of past improvements. While this might not always be possible, it never hurts to ask. You'll want to know such details as the last time the home's exterior was painted, when they replaced the roof, etc. This way you'll have a better concept of future home maintenance needs.
Request past utility bills. Different home styles may be more high-maintenance than others. For instance, a Cape Cod style home is more difficult to heat and cool because of its high ceilings. You'll want to get a feel for what you might be spending monthly on utilities.
Let's Get Your Plymouth Home Search Started!
Contact me, Noel Bittinger, today when you're ready to start exploring your options on the real estate market in Plymouth.
I would be more than happy to guide you through the home buying process by offering you helpful advice as well as useful resources.
Until next time,
Noel
EXPLORE our website:  www.Bittinger.com
LIKE us on Facebook at Living In Plymouth/Canton/Northville Michigan to stay abreast of the local real estate market and to celebrate these communities with us!
LIKE us on Facebook at Michigan Homes Coming Soon to learn about the hottest new listings … sometimes before they are even on the market!