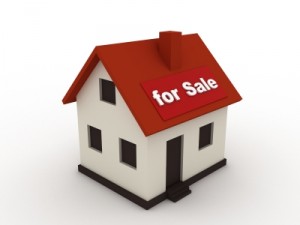 As you may know, spring is an excellent time to sell your property. Why? Because this is the time of year when buyers flood the market, hoping to close on their new home before fall when their kids have to go to school.
Thus, it's the tendency of many home owners to get caught up in the home buying fervor and just list their property without much further thought than that.
However, those home sellers who enjoy a successful outcome on the market are those that are prepared before they ever enter the market. This includes hiring a knowledgeable real estate expert and having a marketing strategy prepared.
And it also includes knowing what current market conditions are like.
Plymouth Homes for Sale in Michigan
So what exactly is the market in Plymouth doing right now? Here's an overview of the current state of the market, based on the most recent data:
Currently there are 141 homes for sale on the market, including 53 in some stage of the foreclosure process.
Between December and March, the average price per square foot for Plymouth homes was $132, which remained unchanged from the same period last year.
Also during that time, the median sales price for homes was $193,500 based on 86 home sales.
Compared to the same period last year, the median home sales price has decreased 5.6 percent, or $11,500.
And the total number of home sales has decreased 32.3 percent.
Broken down specifically, here's a look at median sales prices in Plymouth:

2-bedroom: $120,069
3-bedroom: $305,000

And here's how nearby communities stacked up in terms of median sales price:

Northville $270,000
Livonia $134,650
South Lyon $199,000
Farmington $205,000
Novi $222,000
Canton $189,900

During the week ending on March 26, the average listing price for homes for sale was $353,303.
That price marks a 4.6 percent decrease, or $17,110, compared to the week before.
Here's how other communities compared when it came to average listing price:

Northville $494,837
Livonia $166,817
South Lyon $348,472
Farmington $282,568
Novi $352,368
Canton $237,229
Get Your Home Sold This Spring!
I hope you found the above information enlightening as a potential Plymouth home seller.
Please contact me, Noel Bittinger, for more valuable home selling information and to discover how I can effectively market your home to get it sold quicker.
My team of Plymouth real estate experts and I would love to assist you in any way we can. So contact us today!
Until next time,
Noel
EXPLORE our website:  www.Bittinger.com
LIKE us on Facebook at Living In Plymouth/Canton/Northville Michigan to stay abreast of the local real estate market and to celebrate these communities with us!
LIKE us on Facebook at Michigan Homes Coming Soon to learn about the hottest new listings … sometimes before they are even on the market!