Welcome to another wonderful, winter weekend in southeast Michigan!  We've had an absolutely WILD winter this year, with record breaking amounts of snow and freezing temperatures.  But that doesn't mean we can't have fun despite what Mother Nature throws at us.
Other than heralding in the first days of March, did you know that this weekend bears significance?  Some of you might! This is Hockey Weekend Across America!
Hockey has been a longtime favorite sport in North America for generations and it continues to have a strong following with fans and participants of all ages.  Here in the Plymouth, Canton, and Northville Michigan communities, we can find hockey in many places.
Local Arenas and Hockey Programs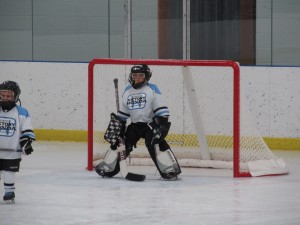 Youth hockey organizations through USA Hockey offer kids the opportunity to learn, play, and officiate.  In Canton, you can find this going on at Arctic Edge on Michigan Avenue.  In Plymouth, you can find this going on at the Plymouth Cultural Center Ice Arena, Arctic Pond Ice Arena and at Compuware Sports Arena.  Northville finds itself in the enviable position of having multiple arenas nearby, including Farmington Hills Ice Arena, Suburban Ice Arena, and Novi Ice Arena.
And, of course, each of the high schools in the area boasts their own hockey teams – both boys and girls.  The cost to watch a high school game is usually just a few dollars and you'll be impressed with the caliber of athlete on these teams.
OHL Hock
ey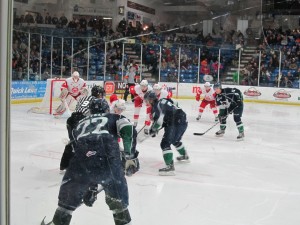 Moving on, the obvious next mention has to be our very own Plymouth Whalers whose home is the Compuware Sports Arena.
The Whalers play in the Ontario Hockey League and if you're up for some seriously good hockey, you will not be disappointed.  At about $15 or less a seat, this is a very accessible way to enjoy the game.
And they support MANY schools, charities, and local groups at each game so that makes a Whalers game even more appealing.
NHL Hockey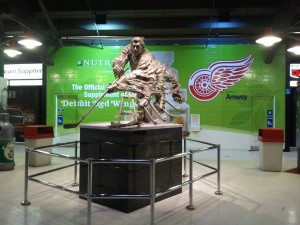 And, of course, we can't leave out our very own Detroit Red Wings.  Playing in Joe Louis Arena in downtown Detroit, a Wings game is something you just have to do at least once.  The cost can range from about $40 a seat to several hundred, depending on who they are playing and when.  Of course, this doesn't take into account a playoff game, which can be very expensive.  Those who love the game will tell you that a playoff ticket is worth the price (whatever it may be).
We hope you'll take a moment to celebrate hockey this weekend.  If you're not a hockey fan, why not just give it a try? Heck, you can even try a little ice skating yourself at any of these arenas.  After all, it is winter in Michigan and it is supposed to snow this weekend … again!
Till next time,
EXPLORE our website:  www.Bittinger.com
LIKE us on Facebook at Living In Plymouth/Canton/Northville Michigan to stay abreast of the local real estate market and to celebrate these communities with us!
LIKE us on Facebook at Michigan Homes Coming Soon to learn about the hottest new listings … sometimes before they are even on the market!