Ah, Valentine's Day!  A day to celebrate the loves of our lives and perhaps enjoy some of our favorite treats.  As I sat down to write this week's blog, it began as a look into the cool places in Plymouth, Canton, and Northville Michigan to celebrate this iconic holiday.  But, it seemed that a simple list wasn't quite right.  And then the blog took a twist.
It soon became obvious that everyone has their own idea of how (and when) Valentine's Day will be celebrated in just a few days.  We asked our own crew, members of The Bittinger Team, to share with us how they plan to spend the day. It's just a little glimpse into life here at The Bittinger Team, and life in southeast Michigan … on Valentine's Day!
Amanda Richardson

Amanda is our Lead Buyer Specialist and is always on duty to make sure our buyer clients are in the best possible hands at all times.  She says that her favorite place is always Brann's at 6 Mile and Haggerty in Northville.  Her favorite?  The lobster tail offered for special occasions.  As a casual restaurant offering amazing steak and seafood as well as a great selection of craft beers, this is Amanda's pick.
Jeff McLaughlin

Jeff is our Realtor Associate, giving amazing service to both home buyers and home sellers.  When we asked Jeff for his pick, he said Simple Sandwich in beautiful, historic downtown Plymouth.  Jeff describes this restaurant as "a great little bistro-style deli with an emphasis on fresh ingredients and some unusual menu items you can't get anywhere else. Kathy [his wife] and I just love this place!"
Lisa Strzempek

Lisa is our extraordinary Showing Specialist who has an amazing ability to listen to clients and then find them the perfect home.  Lisa's special fella will be working on Valentine's Day, so they are bumping the celebration to the weekend.  They are going to catch a show at Northville's Tipping Point Theater after a great dinner in downtown Northville or The Cheesecake Factory in nearby Novi. After the theater, they are planning to stop by Zin Wine Bar in downtown Plymouth for a bottle of red and fabulous appetizers.  What a great night out!
Kayla Howard

Kayla is one of the Customer Advocates in our office who helps our clients navigate the ins and outs of the buying process.  Kayla believes that connecting and reconnecting with your partner is key, and doing that outside of the home and all the distractions that are there is critical.  Her favorite restaurants in Canton include Carrabba's and O'Sushi.  She even recommends taking a staycation at a local hotel.  Great idea!
Heather Kolbe

Our Closing Manager, Heather, handles everything to do with the closing process.  She makes sure all the details are handled so you have nothing to worry about on closing day.  Her Valentine's Day suggestion was a simple (but wonderful) one:  "My little Valentines (my 2 boys) and I recommend Yogurt Palooza in downtown Plymouth for a sweet treat to enjoy on Valentines day!"  Delightful!
Kris Roe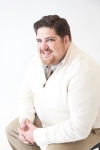 Kris, our Listing Manager, takes care of our listings and liases between our office and home sellers to make sure this major life event moves along without a glitch.  His answer to the Valentine's Day celebration question is simple:  Fleming's Prime Steakhouse and Wine Bar.  Their website notes that they offer an award-winning list of 100 wines by the glass!
Lee & Noel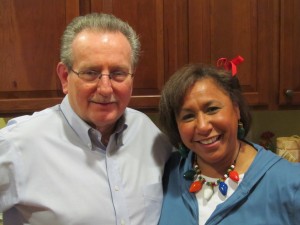 Our fearless leaders, Lee and Noel, tend take o prefer to enjoy a special dinner at home just about any day.  After all, they spend most of every day dreaming up creative ways to make every buyer's and seller's experience amazing.  HOWEVER, on Valentine's Day, they and a few other team members are spending a few hours at Suburban Showcase in Novi helping to pack TWO MILLION meals with the folks from Northridge Church for the Feed the Children charity. For more info, CLICK HERE.
However you choose to celebrate this Valentine's Day, we wish you love and joy!  Happy Valentine's Day!
About Us …
For more information about us, The Bittinger Team, just click here!
Explore our website: www.Bittinger.com
LIKE us on Facebook at Living In Plymouth/Canton/Northville Michigan to stay abreast of the local real estate market and to celebrate these communities with us!
LIKE us on Facebook at Michigan Homes Coming Soon to learn about the hottest new listings … sometimes before they are even on the market!