It's been pretty wild and crazy in southeastern Michigan this week.  At least as far as the weather is concerned, that is.
If you already live here, you know what we're talking about!  On the tail end of Christmas vacation, we got a whopper of a snowstorm that was quickly followed by arctic, frigid temperatures hitting as low as -40F with the wind chill.  All this resulted in three snow days for the kids … and they hadn't even returned to school yet!
Very Unusual!
Although we can't predict the future, we can say that this was outside the norm for us.  Sure, we get true winter weather around here; but, none of us can remember there ever being three snow days in a row.
Now that things have calmed down in time for the weekend, here are a few great things to do in Plymouth, Michigan!
Plymouth Ice Festival
This is a wonderful event in Kellogg Park, located in historic, downtown Plymouth MI.  Opening ceremonies are Friday (1/10) at 7 p.m. but the event continues in the Park and surrounding downtown area all weekend.  The ice carving competition is incredible, and the community spirit is amazing.  This is one event that you should not miss!  Click here for more information.
Movies at The Penn
Frozen, the popular Disney movie, is featured at The Penn Theatre in downtown Plymouth this weekend.  At just $3 per seat, you can't miss this one.  And, it's in the historic theatre that deserves your attention!
United Way Open House
While you're downtown, stop by the United Way's Open House Saturday (1/11) from noon to 4 p.m. for some free hot chocolate. They are located at 960 W. Ann Arbor Trail.  They are also collecting non-perishable food items, as well as new hats, scarves, gloves, socks, and blankets for men, women, and children.  This is a phenomenal organization in our community, so let's give them our support.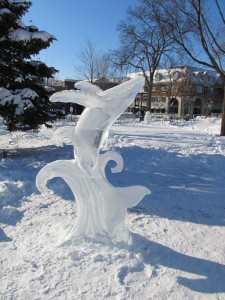 Whalers
And our own OHL Plymouth Whalers host the Ottawa 67's.  Puck drops at 7:05 p.m. at Compuware Arena on Beck Road.  Enough said right there, hockey fans.  Click here for tickets and information.
Enjoy your weekend in southeastern Michigan!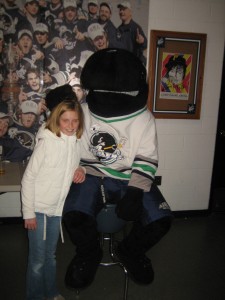 Explore our website: www.Bittinger.com
LIKE us on Facebook at Living In Plymouth/Canton/Northville Michigan to stay abreast of the local real estate market and to celebrate these communities with us!
LIKE us on Facebook at Michigan Homes Coming Soon to learn about the hottest new listings … sometimes before they are even on the market!