Towards the end of each week, we like to throw some community life at you.  You know, the stuff that makes the world go 'round in a town.  Sometimes we find a charity event to feature, sometimes a local business, sometimes just photos of our favorite people, places, and things.  You just never know what might jump out at us or strike our fancy.
Well, kind of hit a blogger's wall this week so we put a shout-out to all our Facebook friends and asked for one of you to let us feature you.  And what do you know?  Maybury Riding Stable came forward.  Please read on to learn about this incredible spot right in Northville.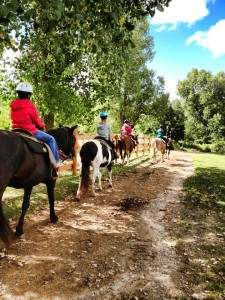 In Their Own Words
The current owners of Maybury Riding Stable, Kim and LeRoy, have been in the riding stable business well over 20 years. Horses are their passion in life. Introducing western riding and teaching people about horses is what they love to do. As a 4-year old, Kim would ask her grandpa to take her to the local stable and go for pony rides. Things were different back then (they weren't as safety conscious as we are now). But her grandpa would have to lead her and that pony around in circles over and over again and that's what started it all.
On the other hand, LeRoy grew up on a small farm where they would hold local rodeos and take their mules out to ride for fun. He spent summers in the fields mowing hay and tending his family's cattle. The two met barrel racing and together with one of their daughters run Maybury Riding Stable.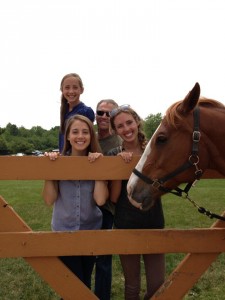 They work very hard to ensure a safe and fun riding environment for all and most importantly take great care of their horses. As LeRoy says "the horses always come first". The staff and trail guides at Maybury Riding Stable are true animal lovers and equine enthusiasts. We are located inside the very beautiful Maybury State Park.
We offer hourly guided horse rentals, summer camp, lessons, pony rides, pony parties, company team building, large groups and personal private rides.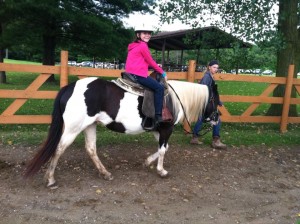 Contact Maybury Riding Stables
What an incredible opportunity – right here in Northville Michigan! Visit Maybury Riding Stable at http://www.mayburyridingstable.com/ or visit them on Facebook by clicking here!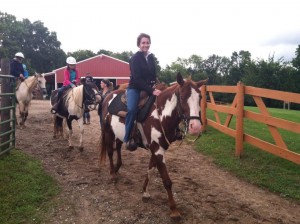 Contact Us!
We don't know much about horses (we actually don't know anything about horses), but after 30 years in the Plymouth, Canton, Northville MI real estate market, we know real estate.  Please let us answer your questions!  There is never an obligation – we are here to serve YOU!  When trust and experience matter, count on The Bittinger Team.
LIKE us on Facebook at Living In Plymouth/Canton/Northville Communities to celebrate living here and for great information about the local real estate market!
LIKE us on Facebook at Michigan Homes Coming Soon to learn about the hottest new listings … sometimes before they hit the market!