Memorial Day in the U.S.A. brings many things to mind.  First and foremost, we think of those in the military who do and have served and protected our nation.  And to every one of those people, we extend our deepest and sincerest gratitude.
On the less serious side, Memorial Day marks the unofficial start to summer.  A time when we expect the sun to shine and the thermometer to rise.  For pools to open, and grills to fire up.  For friends and family to gather, and communities to shine.
There's a TON of fun stuff to do this weekend here in our neck of southeast Michigan.  Plymouth, Canton, and Northville MI have got great events with something for everyone.  Here's our list of things to do in our amazing communities this weekend, so get out your calendar and your pencil (or electronic gadget)!
May 24th-26th
* Compuware Arena Drive-In Theater Preview Weekend – three screens, each with two movies lined up.  Beck Road, just north of M-14 in Plymouth.  Click here for the list of movies and more information.
* At the Penn Theater:  Admission starring Tina Fey and Paul Rudd.  All tickets just $3 and there are multiple showings all weekend long.  For showtimes and information, click here.
* Maybury Riding Stables at Maybury State Park.  Horseback riding for ages 8+.  Click here for information.

Friday, May 24th
* Blues Casters kicks off the summer 2013 Music in the Air Concert Series!  Every Friday night in the summer in Kellogg Park, starting at 7 p.m. Bring your lawn chair or picnic blanket.  FREE!  And you can still stroll the shops or get a bite at any of the great downtown restaurants.
* 26th Annual Northville Flower Sale – everything you need or can imagine for your garden or landscape!  Runs Friday (9-6) and Saturday (9-5) on Main Street in downtown Northville.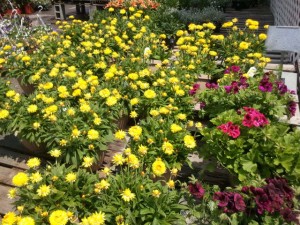 Saturday, May 25th
* Plymouth Farmer's Market – at The Gathering, adjacent to Kellogg Park.  7:30 a.m. to 12:30 p.m.
* The Picnic Basket Market is holding a fundraiser for the Plymouth Community Fireworks and Good Old-Fashioned Family Picnic events.  Music, grilled hamburgers, hot dogs, brats and all the fixings! Saturday, 10 a.m. to 3 p.m., 49471 Ann Arbor Road at Ridge.
* Gardenviews in downtown Northville is celebrating their 18th anniversary with a Block Party on Main Street!  Live music, food, and fun.  6:30 p.m. to 9:30 p.m.
Sunday, May 26th
* Canton Farmer's Market – at Preservation Park.  East side of Ridge Road, north of Cherry Hill.  9:00 a.m. to 1:00 p.m.  Special perennial exchange this day – bring a plant, take a plant.  If you don't have one to bring, you can still take in exchange for a donation!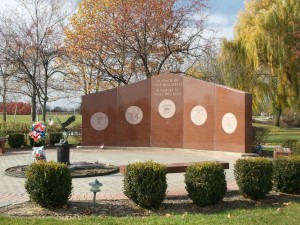 Monday, May 27th
* Plymouth Memorial Day Parade – starting at 8:30 a.m. at Wing/Harvey Streets.
* Northville Memorial Day Parade – starting at 10:00 a.m. downtown.
* Canton Memorial Day Service – 1:00 p.m. at Heritage Park, behind the police station.
* BeckRidge Chorale performs Because of the Brave at 1:00 and 3:00 at the Village Theater at Cherry Hill, Canton.  Tickets $10 and available here.
Enjoy!
Whatever your plans, wherever you roam, we wish you a wonderful weekend.  Thank you for joining us in our celebration of Plymouth, Canton, and Northville!
With almost 30 years in the real estate business, we are still your best resource in the area when it comes to buying or selling a home.  We welcome all your questions!  Never an obligation, so please call us, The Bittinger Team, at 734.459.2600.
LIKE us on Facebook at Living In Plymouth/Canton/Northville Communities and Michigan Homes Coming Soon!